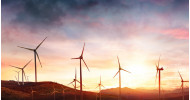 Pressure on businesses to prioritise their social and environmental impact has never been so strong as it is today. COP26 saw renewed commitments from countries around the world to make serious endeavours to limit global warming. Meanwhile COP15, which begins in April this year, will set out a framework to protect bio-diversity, and a new United Nations resolution has recently been signed by 175 countries with the aim of ending plastic pollution.
None of this can be achieved without the collaboration from industry and businesses are being called upon to set themselves ambitious targets to limit their environmental impact, and to report on their progress towards those targets in a transparent manner.
Hitting these targets will not be possible without a strong sustainable sourcing plan from your supply chain. Sustainable procurement can help you to minimise your environmental impact, control costs and protect your public reputation.
But how can you ensure sustainability across your supply chain?
1