The first regenagri supply chain certification is awarded
Leading sustainable denim mill Candiani has become the first company to be certified against the regenagri chain of custody standard.
Candiani is a global leader in innovation and sustainability, producing for some of the most prestigious names in the market. They are widely recognized as some of the first in the denim industry to utilize only the finest, responsibly sourced cotton, fibers, and dyes and clean technologies to save water, energy and replace harmful chemicals.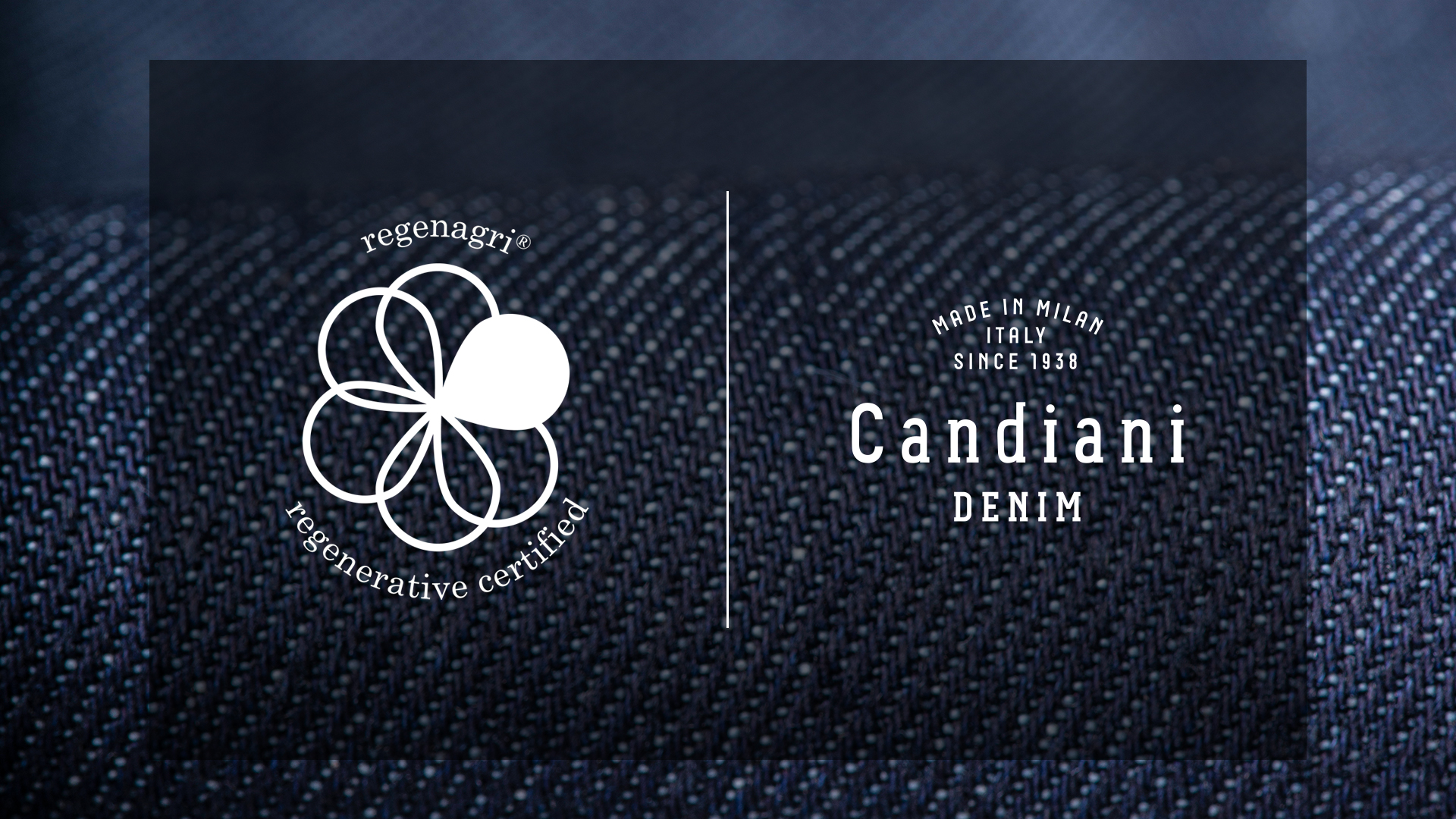 Alberto Candiani, Global Manager of Candiani, comments:
"We believe in a future where regeneratively grown cotton is the industry standard. We are happy to be the first to partner with regenagri to support this transition and consider them to be the best positioned to advance the widespread adoption and comprehensive verification of regenerative practices."
Franco Costantini, Managing Director of global certification body Control Union UK, who runs the regenagri initiative, explains:
"Candiani went through a full supply chain audit to assess them against regenagri requirements, including traceability, management systems, and materials integrity. This certification allows them to publicly claim that their denim is made from regenagri certified regenerative cotton.
"The launch of this new Chain of Custody standard from regenagri is a key part of our role in supporting food and fibre supply chains to transition to regenerative farming. We are proud to have hit this significant milestone with Candiani, as it represents the progress the textile and apparel industries are making towards more environmentally friendly practices."

As the number of regenagri cotton producers keeps growing, so do the supply chains using the regenagri certification to claim that their products are regenerative. These products are made with cotton farmed in a way that benefits soil health, biodiversity, and water management while also actively reducing GHG emissions.
Supporting farms and brands with the transition to regenerative agriculture
The goal of regenagri is to secure the health of the land and the wealth of those who live on it. We support the transition to regenerative practices on-farm and across the supply chain while also providing access to additional funds for farms. We take a holistic approach, recognizing that every farm's transition to regeneration will be different depending on their local environment, what they are producing, and the physical and financial resources they have available. We work with farms on a continuous improvement basis, rather than taking a pass/fail approach, acknowledging that the transition to regeneration is an ongoing process and focusing on positive outcomes rather than set KPIs.
Farms benefit from the initiative through access to our digital hub, which facilitates the measurement and monitoring of regenerative practices, as well as from certification and verification. These, in turn, can open new sources of funding, such as Carbon Credits. They can also link directly with the brands they supply to allow transparent reporting on the outcomes of projects they are working on together.
A key benefit of the regenagri chain of custody certification, which is significant to clients like Candiani, is that it also allows organisations to report on their progress towards their environmental goals, something which is of increasing importance to businesses globally. They can be assured of the regenerative practices happening on their supplier farms and can then make claims in their marketing material that reinforce their progress towards Net Zero or other ESG pledges.
For more information about the regenagri initiative visit regenagri.org , call +44 (0)20 7488 2210 or email info@regenagri.org.
Or for more information about Candiani please visit
https://www.candianidenim.it/
.